Have you ever noticed those people who despite your repeated requests, reassurances, fun-inspired comments and even the odd push, won't go near or in the water?
Aquaphobia or Hydrophobia is a fear of going in or near the water.
This phobia affects about 10% of the population with a totally unreasonable and debilitating affect on the individual at even the thought of going in or on water, such as on a boat or a jet-ski.
Check this out for a fear of the water
For a country like Australia bounded by the ocean and having so many rivers and creeks to enjoy fishing, boating and swimming, or other water sports, it is very sad to see so many people afflicted with Aquaphobia. The photo at right shows a beercan boat made (yes it is) from beercans and somehow joined together. Paddlers climb on board and have to paddle a predefined area and come in first to win!
What Causes Aquaphobia?
There are numerous factors that can cause aquaphobia, such as:
A bad experience in the water and you don't have to be a child when this happens. Perhaps Mum or Dad or and older brother or sister threw the child in the water and said "you'll have to learn to swim or sink!" This would be very frightening for anyone who couldn't swim, young or old.
Sometimes there has been an accident with a boat, rubber tyre, canoe or wakeboard.
Or how about being a teenager and being dive-bombed by your peers, and it's too close for comfort. Or someone ducking you under when you are not confident in your swimming abilities or a bit out of your depth?
One of the more unusual things I've heard was of someone who got taken by a crocodile in a past life and died. In this lifetime they refused to go near the water and from a very young age were able to relate what happened.
For myself, at about age 40, I was canoeing on the Tully River and flipped over, and couldn't get the pull strap free so that I could get out and I was unable to right the canoe through lack of experience. The thought went through my mind that I could drown and I was running out of air, so I had to sternly tell myself to calm down without taking a breath. I commanded myself to focus and put all my attention on to releasing the pull cord and suddenly I was out and could get to the surface.  It was a very scary experience and I am a reasonably confident swimmer so I can easily understand another's fear of the water. Fortunately I have not been left with phobic residue.
Treatment for Aquaphobia
Overcoming aquaphobia takes more than a desire to be relaxed about water. It takes determination and commitment too.
Hypnosis or hypnotherapy may be useful for planting seeds of desire, confidence and determination as well as getting to the root cause of the problem. Sometimes we simply don't know what the trigger has been for this anxiety-provoking phobia, and hypnosis and timeline therapy may work with the subconscious mind to treat the symptoms at their cause. Remember, all phobias have an element of learning so that should mean they can be 'unlearnt'.
Read more here on help for Aquaphobia
Learning relaxation techniques may also assist because then the aquaphobe has strategies which may help to reduce their anxiety. Learning how to swim with a registered swimming teacher may also help when the person is ready for that next step.
Cognitive Behavioural Therapy might also be used to address the thought patterns that kick in and help to maintain the phobia. Thoughts such as, "It's not safe, what if I get stuck, I hate the water" can be overturned and replaced with more positive statements, as part of the therapy.
Systematic desensitization can also be used so that breathing techniques are combined with short encounters with water and lots of support from your psychologist.
The thing is that phobias do not relinquish their grip by avoidance of the trigger. Most people with a fear of the water will also avoid the water. The fact is that avoidance of water continues to reinforce hydrophobia or aquaphobia, so that the very thing the person tries to avoid becomes the predominant focus of attention and thus acts as the trigger of a phobic reaction even when there is no trigger present.  Take the plunge and seek help.
Dreading that office party next week? Can't bear the thought of going to the theatre? Sick and tired of being single but can't do anything about meeting people because you hate to go out? You are not alone.
Click Here for a complimentary eBook including extracts from the course "10 Steps to Overcome Social Anxiety"
Clicking this link will take you offsite, and while the eBook is free of charge
and yours to keep, any subsequent purchases may result in a commission
paid to Narelle Stratford. As with any purchase, please complete your due diligence prior to payment.
Social Phobia
As many as 3% of the population suffers from Social Phobia, also known as Social Anxiety Disorder, which is often a crippling illness that inhibits the person experiencing it, from participating in social activities or carrying out work events such as speaking in front of a group, training others or presenting a seminar.
Social Anxiety Disorder is thought to have a number of causative factors.
It may commence during school years after a particularly bad experience of being embarassed by a teacher or students

Sometimes it is learnt from Mum or Dad, who avoid going out, who are more comfortable at home, or who actively discourage participation in social or school or work events

There's also a possibility of some inherited characteristics as identical twins may suffer from Social Phobia, while it is less likely to occur in fraternal twins

Teenage years may spell particularly bad news as peer pressure and bullying may increase anxiety over performance.

Some parents are so extroverted and outgoing that the child/ren feel they can't possibly compare so they withdraw

Some parents are so introverted that the child feels they can't possibly be outgoing
As you can see, the reasons or causes for Social Phobia are quite complex.
Symptoms of Social Anxiety Disorder may include:
Sweating

Blushing

Nausea

Jelly legs

Pounding heart

Tight muscles

Anxiety

Feelings of embarrassment or fear

Inability to think clearly

Imagining that others think very badly of you and are judging you

Refusal to attend school due to anxiety
Effects of Social Phobia
Unfortunately, there are severe effects as a result of this disorder. Many sufferers are single and find it difficult to go out and engage in dating. They may also be less educated than others and therefore have less ability to earn a high income and be in a lower socio-economic group. Because of their disorder, they may have more absenteeism from school or work, or be fired more often because of absenteeism. They may also suffer from Depression, as well as Generalised Anxiety or phobias, and may have more ill-health due to higher stress levels.
Treatment for Social Anxiety Disorder
Social Phobia does respond well to CBT (Cognitive Behavioural Therapy), according to the research, as well as hypnosis. Information and support are often keys to effective treatment, so click here and you will be able to receive a complimentary eBook including extracts from the course "10 Steps to Overcome Social Anxiety"
 Clicking this link will take you offsite, and while the eBook is free of charge and yours to keep, any subsequent purchases may result in a commission paid to Narelle Stratford. As with any purchase, please complete your due diligence prior to payment.
Any treatment program will often include relaxation training, guided imagery, and deep breathing exercises to reduce heart rate and even out respiration.
Timeline techniques may also be beneficial for getting to the root cause of the problem and rewriting the scripts of the past.
Doing nothing because of fear of ridicule or failure to improve will only continue to compound the problem, so take your courage in hand and seek help sooner rather than later.
This Wednesday 7th March, the topic is Aerophobia, also commonly known as Fear of Flying. Be listening on Radio 4BC set your dial to 1116, Brisbane time 12.45pm for a short segment on this debilitating phobia.
Later in the week, I will follow up with a blog post on what was covered.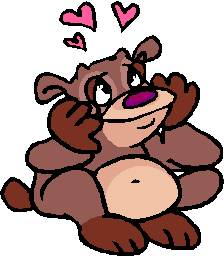 Have you ever thought about the difference between love and happiness? The reason being that when I experience love, I experience it as a deeply internal feeling in my heart centre, as warmth, pressure, tingling, and pouring out of me as I recognise the object of my love. 
For example, a feeling of love that swamps me when I am with my grandchildren, or when my blessed cat chin-bumps me, or when I think of something my son or daughter has done for me.
Love doesn't stay inside of me, it pours out of me when I have those experiences.
On the other hand, when I am happy, it is a lighter emotional energy and it doesn't necessarily pour out of me in the same way, it is not focused. For instance, when I am laughing, I feel light with energy and I know that the energy is emanating out through my aura, yet there is a vastly different feel to that emotional energy compared to when I feel loved or loving.
Okay, what's the definition of an emotion?
Dictionary.Reference.com says:
"An affective state of consciousness in which joy, sorrow, fear, hate, or the like, is experienced, as distinguished from cognitive and volitional states of consciousness.
any of the feelings of joy, sorrow, fear, hate, love, etc.
any strong agitation of the feelings actuated by experiencing love, hate, fear, etc., and usually accompanied by certain physiological changes, as increased heartbeat or respiration, and often overt manifestation, as crying or shaking.
an instance of this.
something that causes such a reaction: the powerful emotion of a great symphony.
And the origin of the word 'emotion' is: 1570–80; apparently < Middle French esmotion, derived on the model of movoir: motion, from esmovoir to set in motion, move the feelings"
Reveal the emotions, or Not?
And for some reason, many people worry about e-moting or moving their feelings, so they lock them down inside, they curse themself for how they feel, they block off or put a wall up to prevent anyone getting too close to their emotions, they feel uncomfortable about how they feel…
Instead of embracing those emotions as part of themself, not something to be concerned about, just to accept and work through if it is having a negative impact, some people get stuck in the emotion itself. 
Emotions simply are. Just like a rock is a rock, or a crystal is a crystal, these natural elements are neither good or bad until you decide they are so.
Emotions are neither good or bad, harmful or otherwise.
It is only when we label our emotions and judge them with a negative viewpoint or slant, that we trigger an ongoing or another emotional consequence.
For example, I might notice that I have spent more money than I wanted to and so I feel down when I check my bank account. Then as I feel down, I might dislike this feeling and blame my finances for it. Then I might judge myself for my lack of budgeting control and cause myself to feel downright depressed, or anxious. 
And this can continue on, until I have affected my sense of self.  I might dislike myself for feeling down and sharply rebuke myself. Or, I might fight against my financial state and get angry. And get angry about being angry or angry because I am anxious over my finances and so on…
EMOTIONAL CONTROL, IS IT POSSIBLE?
I may feel that I have no options except to feel those emotions and feel myself pulled into emotional pieces, or I might choose to stop and think and remind myself that my emotions do not have to spiral out of control. That's right, I can choose to interrupt my thoughts and say STOP, very firmly. Then I can ask myself what can I do to prevent this experience that triggered the emotions, from happening again so that I learn from the event.
Am I thinking about the emotional state I am in?
When I am in the midst of an emotion that was having a negative impact on me, (perhaps I have been angry about something), then I also notice that for me to stay angry takes input from my thoughts… I have to keep thinking about it. Oh, and telling someone to just snap out of it, will feed that emotion and won't help it to subside, unless you are a natural comedian and can laugh in such a way that the emoting person laughs with you.
I've also noticed that the emotion subsides over the course of about 15 minutes or so and naturally dies down unless I keep recharging that emotion with my thoughts through berating myself or someone or something else.
Emotion naturally dies…
Here is the interesting part, that when I actively and consciously help myself to calm down, I will begin to feel better, more in control, sooner rather than later. (It can take longer than 15 minutes to actually have awareness outside of your emotions and get conscious of what is going on.) 
Strategies for disbursing feelings
I can interrupt my feelings via any number of means: having a drink of water, putting upbeat music on, going for a walk, stretching and yawning, deep breathing, practising Mindfulness, and talking gently and encouragingly to my inner child. I can also remind myself "oh what a difference five minutes will make".

I remember being at a workshop many years ago where we were asked what our first three thoughts and reactions would be if we made a mistake, a biggish mistake? Mine were, "Stupid, how could you be so stupid, what are you going to do about it?"
I was quite stunned that most of the people didn't get to "what are you going to do about it?"  They were stuck in beating themself up and imagining all the terrible consequences of their mistake and only one or two went straight into a resourceful mode of looking for solutions.
Was that a learnt behaviour of mine? Not sure, possibly yes. Because I could just as easily have stayed stuck in beating myself up and making myself feel worse. What would be the point of that?  So many people are stuck in their emotional pain, whether it's self-inflicted or inflicted by others and that just makes things (well, you or me) feel worse inside. 
Accept your feelings, accept what has happened
When you are stuck in an emotion that is causing you pain, you are not thinking of accepting what is happening in your life, you are not thinking of letting it go, you are not thinking of how to move out of that distress, or how to move forward with your life. So, it is important to catch the emotion quickly, to accept that this is how you are feeling at the moment and that you will move through these feelings if you allow yourself and what would that look like if you did, what would it feel like if you did.  
I'm curious as to whether or not you have ever had this kind of experience where your emotions led you on a 'not so merry' dance?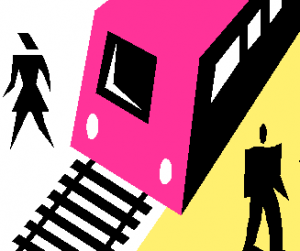 Or whether you were able to notice your feelings, accept them as transient or itinerant passengers at that moment, and that you would let go of your emotions, like letting a passenger off a train, down the track in the not too distant future? And what would your energy look like and feel like when you did?
Or could you find it within yourself to forgive yourself, to love yourself and use the power of that love and thoughts of happiness, to drop that emotional passenger off and let it go?
I wonder, what is the impact of love, and happiness on your energy?
Love to hear from you, and you can Leave a Comment by clicking the link at the top, or filling in the comments section below.
A Cognitive Distortion Leading to Anxiety
Cognitive distortions have  been described as distorted thoughts or twisted thinking by Cognitive Behavioural Therapists (CBT) and relate to how seemingly simple thoughts can leave one feeling twisted up inside, or anxious or depressed.
Have you ever been in a conversation with someone and jumped to the wrong conclusion? I know I've done it and so have lots of other people. How does it make you feel when that happens? Or, perhaps that answer is best left unsaid.
Usually, when this 'jumping to conclusions' behaviour occurs, there is a certain level of anxiety already present and that feeling may trigger thoughts that spiral out of control.
There are two aspects of this particular cognitive distortion known as Jumping To Conclusions, and they are mind reading and fortune telling.
Mind Reading 
Have you ever walked down the street and avoided looking at others because you have the thought "he doesn't like me", or "she thinks I am an idiot", or "they are talking about me" when you see two people having a chat and looking in your direction?
This is a perfect example of Mind Reading, when you presume to know what is going through someone else's mind because of the look on their face, their tone of voice, or hand gestures or the way he or she moves their body.
I would suggest that unless you are a bona fide psychic, that 99.9% of the time you cannot know what someone else is thinking, and more likely, they are totally absorbed in their own thoughts and couldn't care less about you.
Mind reading may lead a person to feel anxious, or not good enough, or fearful of doing something wrong. It may also lead to feeling depressed or down as well.
I'm going to give you a very important piece of advice:
What other people think of me is none of my business.
Whoa! What do you mean? Why not? Of course it is, isn't it?
No, no, no. What other people think of me is none of my business. It's their business and nothing to do with me.
Fortune Telling
Fortune telling is similar to mind reading, yet slightly different. For example, when I have thoughts about the future and imagine the worst possible scenario, that's fortune telling or using my crystal ball to predict a really negative outcome.  When I was a Uni student, I had occasions when I imagined I would fail an exam and what the consequences would be, how bad that would be, and how I wouldn't become a psychologist because I failed the exam. 
The Almighty Power of Imagination
My thoughts were totally on what a failure I was, I saw myself struggling during the exam, I experienced how I would feel, and how terrible it would be. All this wild imagining caused me to feel anxious and actually impacted on my ability to study, making it harder to remember and recall information. I remember feeling frozen and paralysed, the more I imagined that terrible exam. It certainly didn't help me to do well in my exams when my imagination rehearsed what would happen, and this triggered anxious feelings and then those thoughts continued on that negative cycle as I told myself how dumb I was and how I was stupid to even think I could do this, and on it went. 
(Have you ever noticed that it's nearly impossible to recall information when your mind is flooded with emotions? Let me tell you, it's true.) 
Mental Rehearsal
Imagine going to a party on Saturday night and telling yourself that there is no point going because you will be tongue-tied? You see it in your mind's eye, you feel it, you think it, and of course when you go to the party, you stammer and stutter because you have already mentally rehearsed it all.
What would be the result if I used jumping to conclusions in a positive manner?
What could happen if I mentally rehearsed positive outcomes and created positive mental experiences instead of mind-reading negative outcomes?
Positive Mental Imagery
Imagine walking down the street thinking "he really likes my dress, I feel so good wearing it today". Or, "she just smiled at me, she must think I look like a nice person". Those thoughts allow you to feel good about yourself and to relax and calm down.
Or how about thinking of an up-coming exam and telling yourself that it's easy, you know the material, you know the answers and your mind is bright and clear and quick to remember? Would that make a difference? Absolutely, because the more relaxed, confident and at ease you are, the easier it is to remember and recall information.
What if you imagined you were the life of the party on Saturday night? That everyone is hanging on your every word, that you could speak to people easily, ask them questions and help them to feel at ease, and in doing so, find yourself relaxing and having a fun time. NOW, wouldn't that be different?
So, let go of worrying about what other people think because it's none of your business anyway, and focus on your own thoughts being positive and uplifting and feel that powerful, confident energy flow through you as you mentally rehearse a winning attitude with winning behaviours.
If you are going to jump to conclusions, then why not do it positively? Breathe and imagine the best, and feel good now.