Well, the year is almost done, only about 14 hours to go, as I    write this post. What has the past year been like for you?
Stressed 2011
Many people have been telling me, and not just my clients, that this has been the worst year of their life, they never want another year like this one, or, that nothing could be worse than this year that has been.
The reasons for their stress and angst are many and varied, so here's a selection:
Floods or droughts or fires caused devastation of home, jobs, and business
The Global Financial Crisis is worsening and many business owners are becoming desperate and closing their doors.  This affects staff, owners, and surrounding businesses as belts are tightened and spending decreases.
Banks are foreclosing on mortgagees in arrears
Bankruptcy is occurring at the rate of around 25,000 people a year
Stress, emotional upheaval and relationship conflicts are triggered by these events, and of course they affect how you feel, your energy levels, and what you think of yourself or the judgements you make of others.
Lots of relationship crises have impacted on couples, with affairs, marriage or partnership break-ups and break-down of family units on the rise.
As this occurs, money tightens further and credit cards are pushed to the hilt, worsening the debt situation. 
Stress Responses
These events are a cause of stress reactions, so that the stress hormones cortisol and adrenalin are pumped through your body, and when stress increases and is compounded, often on a daily basis, many people do not have the tools and resources to deal with their fluctuating emotions and inability to think clearly.
What's Positive About It?
I've been encouraging my clients to look for what has been positive from these situations, to observe their strengths that have come to the fore, to focus on knowing that no matter what, you are a valuable and worthwhile human being who still deserves love, respect, acceptance and approval, because you are independent of these events.
Pride and Ego Down
The problem is that many people identify their self-worth through their achievements and accomplishments and without those achievements their self-esteem is knocked because pride and ego, take a beating. 
Pride and Ego Build UP and UP and UP
It's easy to see how that can start: you bring home a little certificate from school that says you were the most well-behaved kid in the class!
WOW! Everyone praises you and says you are wonderful.
You bring another one home that says you aced the spelling test! 
WOW! Everyone praises you and says you are wonderful.

You bring a certificate home that says you came 1st in the running race! Or at swimming, or the cross-country or were Most Improved at Football!
WOW! Everyone praises you and says you are wonderful.
As these events occur all through your life, your identity becomes bound up with achievement and accomplishment.  As one of my clients said, "I wish someone had told me I was worthwhile and lovable, just because I was me…"
What happens when suddenly you've lost your job, or your business closes, or your home has been flooded and the insurance won't pay? If your self-esteem is tied to your accomplishments, (and let's face it, for most people it is) then BAM! it takes a big hit, your pride is dented, and you may become more stressed, anxious and depressed.
This is one of the reasons that I am very focused on working with your Sub-conscious, (also known by me as your inner child) so that your inner child may begin to flourish without the need for achievements.
Positives on the Flip-side
Here are some positives that others have found when they focussed on the flip side of the situation, instead of the negatives:
An inner strength and determination that they didn't really know was there
A sense of humour to laugh things off
Creativity, bred by necessity (necessity is also known as the mother of invention)
Resourcefulness
Self-discipline to stay focussed on a course of action
Kindness for others less fortunate
Gratitude for what you do have, starting with yourself and your family
Learning new skills which opens doorways to new opportunities and also helps to rebuild confidence
Love, both spiritual and personal
Learnt how to meditate and take better care of themself.

I wonder what positives you can find if you go looking for them? These positives may help you to heal and move forward in peace into 2012.
I'd love to know, so please leave a comment, so others can benefit from your experience too.  May you find the peace you so richly deserve in 2012.
A Cognitive Distortion Leading to Anxiety
Cognitive distortions have  been described as distorted thoughts or twisted thinking by Cognitive Behavioural Therapists (CBT) and relate to how seemingly simple thoughts can leave one feeling twisted up inside, or anxious or depressed.
Have you ever been in a conversation with someone and jumped to the wrong conclusion? I know I've done it and so have lots of other people. How does it make you feel when that happens? Or, perhaps that answer is best left unsaid.
Usually, when this 'jumping to conclusions' behaviour occurs, there is a certain level of anxiety already present and that feeling may trigger thoughts that spiral out of control.
There are two aspects of this particular cognitive distortion known as Jumping To Conclusions, and they are mind reading and fortune telling.
Mind Reading 
Have you ever walked down the street and avoided looking at others because you have the thought "he doesn't like me", or "she thinks I am an idiot", or "they are talking about me" when you see two people having a chat and looking in your direction?
This is a perfect example of Mind Reading, when you presume to know what is going through someone else's mind because of the look on their face, their tone of voice, or hand gestures or the way he or she moves their body.
I would suggest that unless you are a bona fide psychic, that 99.9% of the time you cannot know what someone else is thinking, and more likely, they are totally absorbed in their own thoughts and couldn't care less about you.
Mind reading may lead a person to feel anxious, or not good enough, or fearful of doing something wrong. It may also lead to feeling depressed or down as well.
I'm going to give you a very important piece of advice:
What other people think of me is none of my business.
Whoa! What do you mean? Why not? Of course it is, isn't it?
No, no, no. What other people think of me is none of my business. It's their business and nothing to do with me.
Fortune Telling
Fortune telling is similar to mind reading, yet slightly different. For example, when I have thoughts about the future and imagine the worst possible scenario, that's fortune telling or using my crystal ball to predict a really negative outcome.  When I was a Uni student, I had occasions when I imagined I would fail an exam and what the consequences would be, how bad that would be, and how I wouldn't become a psychologist because I failed the exam. 
The Almighty Power of Imagination
My thoughts were totally on what a failure I was, I saw myself struggling during the exam, I experienced how I would feel, and how terrible it would be. All this wild imagining caused me to feel anxious and actually impacted on my ability to study, making it harder to remember and recall information. I remember feeling frozen and paralysed, the more I imagined that terrible exam. It certainly didn't help me to do well in my exams when my imagination rehearsed what would happen, and this triggered anxious feelings and then those thoughts continued on that negative cycle as I told myself how dumb I was and how I was stupid to even think I could do this, and on it went. 
(Have you ever noticed that it's nearly impossible to recall information when your mind is flooded with emotions? Let me tell you, it's true.) 
Mental Rehearsal
Imagine going to a party on Saturday night and telling yourself that there is no point going because you will be tongue-tied? You see it in your mind's eye, you feel it, you think it, and of course when you go to the party, you stammer and stutter because you have already mentally rehearsed it all.
What would be the result if I used jumping to conclusions in a positive manner?
What could happen if I mentally rehearsed positive outcomes and created positive mental experiences instead of mind-reading negative outcomes?
Positive Mental Imagery
Imagine walking down the street thinking "he really likes my dress, I feel so good wearing it today". Or, "she just smiled at me, she must think I look like a nice person". Those thoughts allow you to feel good about yourself and to relax and calm down.
Or how about thinking of an up-coming exam and telling yourself that it's easy, you know the material, you know the answers and your mind is bright and clear and quick to remember? Would that make a difference? Absolutely, because the more relaxed, confident and at ease you are, the easier it is to remember and recall information.
What if you imagined you were the life of the party on Saturday night? That everyone is hanging on your every word, that you could speak to people easily, ask them questions and help them to feel at ease, and in doing so, find yourself relaxing and having a fun time. NOW, wouldn't that be different?
So, let go of worrying about what other people think because it's none of your business anyway, and focus on your own thoughts being positive and uplifting and feel that powerful, confident energy flow through you as you mentally rehearse a winning attitude with winning behaviours.
If you are going to jump to conclusions, then why not do it positively? Breathe and imagine the best, and feel good now.
By the way, the written word here is not the same content as that of the video, so I suggest you read the blog and watch the video.
Have you ever succumbed to your feelings and used emotional reasoning to do or not do something? Take a look at these statements and see if any relate to you:
I don't feel like getting out of bed… I'll go to the gym this afternoon instead.
I feel like eating ice-cream, even though I know I shouldn't, oh, I am so naughty, said with a cheeky smile
I don't feel like going to work today, the boss might be in a bad mood again! I'm sure she hates me.
I feel so guilty because I forgot to get Sally a present for her birthday, I really am a horrible person.
I'm pretty confident that as you read these statements you are able to appreciate that these statements reflect emotions and feelings. 
Emotional Reasoning from Emotional Thinking
In reality, I can choose to change my thoughts to a more positive attitude which might just allow me to feel better.  Take the test:  Say aloud: "I don't feel like going to the gym, it's too hot and it will be too hard."  Notice how you felt and give it a rating out of 10, with 10 the highest score.  When I myself say it aloud I feel resistance and defeated and I can see myself melting in the heat, and I would rate this at 7 out of 10 for stress caused by this feeling and thought.
Positive Thought – Positive Feeling? 
On the other hand, if you think/say this instead, "I enjoy feeling like I've done all I can to get fitter and stronger at the gym, I think I'll get ready and go now", notice how you feel.  For myself, I felt more energetic and proud of myself and rate this thought at 9/10 for delighted anticipation. How did you go?
Let me ask you this:  which thought worked better to motivate you?
When I analyse the statements in the bullet points at the top, it can be seen that emotional reasoning is being used to make a decision or determine how I feel.  This emotional reasoning will take me away from my goals, such as being fitter and healthier, or losing weight, or meditating, or attending work regularly.
What I am doing is using my feelings to justify why I should or shouldn't do something, or even to prove what a hopeless, worthless person I am.
"I didn't buy Sally at the office a birthday present, and now I feel guilty, so I really am a horrible person." Which means I just used my guilt to convince myself of how lousy I am, how terrible I am. Is this going to help me to feel any better? No, because guilt is a dreadful motivator and usually causes people to become paralysed and do nothing.
In the past, a long time ago, I used to motivate myself to do the housework with ANGER. Can you believe that? Well, it's true, I hated the thought of doing the housework and spending time on such a useless job, so then when I didn't feel like doing it, I would get angry at having to do it, and then spray that anger over everyone within distance.
Right now, I make this public apology to my family because that is a lousy way to behave, so I really am sorry.
I used to fly through the housework when I was very angry, instead of understanding that I had a choice and that choice was to enjoy the work and the RESULTS of the housework.  My home clean, shining, neat, welcoming and me happy, or choose to be miserable and make everyone else miserable with me. Looking back, it was depressing.
More Emotional Reasoning
We do have a choice, even though we might think we don't.  Using your feelings to make a decision is different from listening to your intuition, as there is often the "I don't feel like…" or "I feel like…" and we know full well that it is wrong and against our best interests to follow through on those feelings.
What can you do instead?
Positive Thinking Strategy
Catch that sneaky little thought and expose it to the light and expose those feelings and say, "I'm letting go of this thought and behaviour now, because I know I will feel better after I have…. (insert your own desired actions)"
Laugh at the thought and the feelings, "oh, that old thought again! Ha Ha, I'm doing things differently now"; so it loses power over you and you have power and authority over yourself.  This may reduce feelings of depression, stress or anxiety as you increase your feelings of being in control.
You are worth it.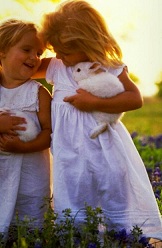 I bet you have a busy life, what with working in your home, working at work, going to college or uni, doing the shopping and running around, taking care of your children or parents or brothers or sisters or husbands or wives, or partners, right?
And for most people, that busy life means that there isn't much gas left in your own energy tank to take care of yourself at the end of the day.
This helping others behaviour is admirable, and there are selfish blighters out there who could learn a lot from you. On the other hand, do you ever wonder when it is going to be "my turn"? When my day or hour will come and I get to take care of me, so that I can fully recharge the batteries?
Here's a curious thought: most people take better care of their pets, their family and everything else, than they do themself. The boss wants you to work late, so you skip dinner or eat at a ridiculous hour. You sleep in the next day so that you make up for the late night and then there's no time for breakfast.
The one who suffers in all of this is you, and your inner child also known as your subconscious. Your subconscious takes care of your body, so that affects your health, your desires triggered by the senses, your emotions, both positive and negative in their impact, your habits and patterns of thoughts, emotions and behaviours, your long-term memory and your lower psychic intuition.
Your inner child also has its own level of emotional reasoning of that of about a 3 or 3.5 year old. So your whole subconscous being is run by a little boy or girl inside who rarely gets thanked, praised or congratulated, and often gets ignored, neglected and beaten up! And we wonder why we get stressed or down and blue?
"Who's got time to praise themself?" I hear you ask, and that's a good question and the answer is, "you do"! Because the most important person in your life is you and you need to hear it from you. The more you talk to yourself in passing, the more appreciation you give yourself, the more that you love yourself, the healthier and more energetic you are likely to be in return.
By raising your energy with love and praise, you will gradually move away from being dragged down by negatives.
This little child inside of you deserves attention, affection, guidance and love, and needs basic care of regular healthy food, as an adult – 2 to 3 litres of water a day, restful sleep, fun, laughter and meditation.
Put these common sense Daily Delights into practise and notice how you feel. I make no guarantees other than to say that the proof is in the pudding. You have to do it to find out!
Take care of you and love yourself well, because you are worth it.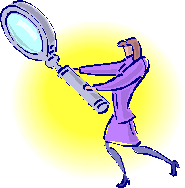 Have you, like me, ever found yourself obsessing about something that you might have done wrong, which was in fact so minor there was no need to worry about it?
My mental filter is like a screen across my mind that only allows one thought, and it is not a happy one.
For example, I might make a presentation which everyone seems interested in, and at the end, someone says something mildly critical and offers a suggestion on what could improve the presentation. Rather than accepting the feedback, I feel upset, criticized, and I just can't let it go, that one little thing that was wrong. I think about it for days on end, obsessing about how I could have done things differently, what an idiot I was, what a failure it was, and I just refuse to let it go.
I get very down on myself, or if this was someone else who was doing something for me and it didn't meet my standards, I might also get down on others if they don't perform to my expectations.
This Cognitive Distortion known as a Mental Filter, means that I lose a lot of energy through dwelling on those negatives.
What could you possibly think about instead? How can you have a different thought?
Firstly, give yourself some credit about all the things that went well, that you did right. Think about what was good about your presentation. If the majority of the feedback was good, then how would you feel focussing on those positives instead? Kick that "but, if I'd just done…." out the way.
Everyone does know how to let things go, because everyone has let go of feelings about something or someone at some time in their life. For instance, ever had an argument with a friend? I know I have. I felt annoyed, peeved, put out, maybe a little bit hurt.
In my case, though, I recognised quickly that if I continued feeling the way I was, that those feelings would drag me down, lose my energy, and make me feel bad inside. So, I made a decision.
Therefore, in favour of maintaining my friendship, I let go of the thoughts and the emotions. Well, how do you do that, I hear you say. In my case, I think it is based on experience.
I have decided at some time that my friendship was more important and that to dwell on those emotions would damage me, and damage my relationship with my friend. Not to mention how tired and stressed it made me by dwelling on how I felt and what my friend had said or done.
You know what else? I was feeling disappointed in myself, questioning my ability to be a friend, questioning why people behave the way they do, and it was getting very twisted inside my head. Those thoughts were depressing me.
Firstly, it is a decision based on a value judgement: do I value the friendship more than the annoyance or hurt or anger? Yes, I do. Then, I decide to let go of those old emotions and that means that I think about everything else in my life and everything else that's good about my friend, that I like feeling good about, and focus on those thoughts and feelings.
If my friend has ignored my boundaries or disrespected me, then it is up to me to let my friend know that his behaviour was inappropriate and that I would appreciate a different behaviour instead and this is what I see happening…. (I can then tell my friend what I would like him to do or say instead), so that he has suggestions on how he can modify his behaviour. If I don't let him know the depth of my hurts or annoyance, then he has no scope for change. Why not? Because quite simply, he is not a mind-reader.
So, take these 4 simple steps toward peace:
1. Recognise what has happened
2. Make a decision that you do not want to hold onto the thoughts or the consequence of negatively impacting emotion
3. If this is about someone else, then make a decision to forgive your friend or yourself, if it revolves around you, and then:
4. Move forward in your life by taking preventative steps to encourage yourself or others into different and improved ways of thinking, so that you feel better and behave differently.

Read Comment Etiquette here if you would like to leave a comment.