Narelle Stratford, Psychologist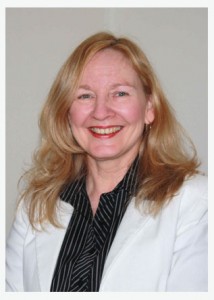 I wonder what you are looking for here?
Are you looking for someone a bit different who is not only a talk therapist? Perhaps you are seeking help to have a relationship with someone, or your relationship has become less than satisfying?
Maybe you have pain, or an illness, or you are finding it difficult to cope with feeling down or depressed, anxious, or scared?
Perhaps you have been through horrific trauma, whether as a child or as an adult, in your home or as a veteran with one of the military?
Whatever the situation or event, or life challenge it is good to seek help and consider your options.
You can contact Narelle
here
and let her know what you are looking for.
Yes, that's me in the photograph! Currently residing in Brisbane, and working from the Better Life Centre in Kelvin Grove fortnightly on Thursday mornings.
I was born in Gordonvale, south of Cairns in sunny north Queensland, Australia. Like many of us, life has thrown challenges and many interesting times have ensued.
I have a huge interest and love for all things healing and spiritual and studied massage, herbs, healing and crystals and so on, until I decided that the mind was a great place to heal body, mind and spirit, especially when you work with the power of your Subconscious mind.
I became a psychologist in 1997 (went through University as a single Mum and had to move to Rockhampton and Melbourne, and completed it eventually!)
I've been a Brisbanite since 2002, and a lot has happened. You know how it goes and through it all, Live Life 2 The Max! has remained reasonably constant in my life.
Psychology and other Qualifications
I am a Registered Psychologist and hold additional accreditations:
Master Practitioner in Neuro Linguistic Programming, Hypnosis and Timeline
Cert IV in Workplace Assessment and Training
DiSC Behavioural Profiling and the Myers Briggs Type Indicator
Clinical Hypnotist (2005), (2011)
Quality Organisations in Australia, Iran, Nepal, India, New Zealand
The Gifted Children's Society Mental Health staff and Clients
Real Estate Agents and Principals
Networking and Business groups
Coaching groups Professional Women's groups
Retreat Leader for The Wealthy Spirit Retreat, Bali
I love life and am curious and interested in many things, so I have spoken on and held workshops on an eclectic mix of topics:
Sports Performance Enhancement
Pain Management
Principles of Consciousness and the power of your Subconscious Mind
Stress Management
Abundance
Rapport Skills and Communication
Resilience
Meditation
I love variety and of course, I love to live life 2 the max, so my latest love of photography along with overseas travel keeps me sane and supremely happy. I also love to spend time with my children and gorgeous grand-children and that enormous fat cat!
So, that's more than enough about myself, I'd love to hear from you! Make contact here
M

eet

Master my tabby cat!