Relationship Counselling

Live It Up eNews!                                                                                      July 2009
1. Love and communication
2. Recipe: Pumpkin Lasagne
Dear Reader
I was delighted to attend a seminar held by The Smith Family, where a wonderful psychology student and myself as a mentor, were asked to speak to students who were entering the mentoring programme. WOW!!
If you want a self-esteem boost, do some volunteering or mentoring. It is such a wonderful and rewarding experience for both you and your student. It's fun, it's enlightening, it's a commitment and it's a resource too.
There are loads of opportunities for mentoring or volunteering, whether here or overseas, so go online and let your fingers search.
It's a decision that will warm your heart for many years to come.
Until next month, Live Life 2 The Max!  Narelle
1. Relationships –
l

ike navigating a big ship through shallow waters in a narrow channel?
© Narelle Stratford 2009
Relationships are so tricky aren't they? When they're good, they're very very good, and when they're bad, they can be awful.
Fear
Usually we hold back from saying something out of fear, fear of rejection, fear of hurt, fear of saying too much, fear of saying the wrong thing. That fear comes up because we are focussing on fear more than we focus on love.
Unconditional Positive Regard
When we come from a love space, a love feeling, an unconditional regard for someone else, than that love permeates everything – our words, our gestures our acceptance of another person as doing the best they can.
When our fears come up, we are worrying about the response we will get…
Should I say this, or will she fly off the handle?
Should I give him a hug or will he interpret that as meaning something more than a hug that says "I care about you"?
Should I talk about this because it is bothering me or will he think I am just a nag?
Should I tell her how I really feel or will she collapse in a heap?
In these situations and I know you have been in them, just like me, we are anticipating a negative reaction, or a reaction that won't meet with our approval and that means that we are not staying calm, serene and full of love for the other person.
When we hold another person in a space of love in our heart (and that can be the boss, your boyfriend or girlfriend, wife or husband, partner or friend) then that love is what comes through.
Back to a Loving Relationship
To love unconditionally is different to sexual or physical love. It is to care, to commend, to nurture, to support, and at the same time it is to speak the truth as best we can with words that will do the commending, nurturing, supporting and holding of that person in a space of love, respect and knowledge that he or she is doing the best they can.
Instead of worrying about the reaction you are going to get, or how you will feel scared or angry when you speak, instead, embrace a feeling of love in your heart as you speak softly, wisely and lovingly so that your love is felt and received, even as you deliver the message so it is understood.
Need help with that? Give Narelle a call and make an appointment now on 07 3040 2322.
Master's Wisdom!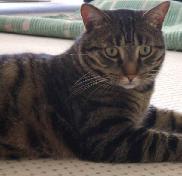 "The more positively reliable I am the more positively successful I am."
2. Recipe: Pumpkin Lasagne
. 3 tablespoons unsalted butter, plus more for the dish
· 1 large onion, finely chopped
· 3 cloves garlic, finely chopped
· 1 bunch silver beet, stems removed and leaves roughly chopped (optional)
· 1 red capsicum sliced finely into strips
· 1/2 teaspoon salt
· 1/2 teaspoon black pepper
· 2 tablespoons chopped fresh parsley
· 1/4 teaspoon ground nutmeg
· 1 teaspoon ground cumin
· 3 – 4 cups pureed pumpkin (steam or boil, then puree)
· 2 cups heavy cream
· 1 1/2 cups grated cheese
· 1 1/2 packets lasagne sheets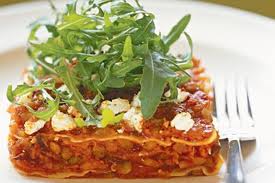 Heat oven to 400° F.   In a large pan heated medium-low, melt 2 tablespoons of the butter. Add the onion and cook for 5 minutes. Add the garlic, cumin, capsicum and silver beet and increase heat to medium-high. Cook, stirring frequently, for 5 to 7 minutes. Season with half the salt, half the pepper, the parsley, and the nutmeg.
In a large bowl, combine the pumpkin, cream, 1 cup of the cheese, and season with salt and pepper.
Place a layer of lasagne sheets in a buttered 9-by-13-inch baking dish. Layer with pumpkin, then onion mix, and lasagne sheets until you finish with pumpkin mixture and sprinkle the remaining cheese on top. Dot with remaining butter, cut into small pieces. Cover and bake for 20 minutes. Uncover and bake for 15 minutes more. Serve with Baked Vegies or salad.